SAVE ON THE BEST OF SAN ANGELO
Welcome to San Angelo
Discover San Angelo – an oasis in West Texas, with this free mobile passport! Explore award-winning attractions, savor diverse cuisine at local restaurants, experience San Angelo's rich history and shop at unique boutiques and stores, all at a significant discount. Wonderful experiences await you in San Angelo. Do more and save more when you Discover San Angelo!


See what's included!
100% FREE
Mobile exclusive
Instantly delivered via text and email
Save on the best of San Angelo
How this Pass Works

Sign Up
Sign up and receive a text and e-mail with a link to your passport.

Get Your Pass
Browse exclusive discounts and savings from participating locations.

Redeem
Present your phone to an attendant or staff member to redeem available discounts.
EAT
Chain with a laid-back, island vibe doling out Shaved-Ice Desserts & Island Smoothies, Bahama Sodas, Paradise FruitⓇ, and more.
What's Included
Buy Any Product, Get One 12 oz. Sno Free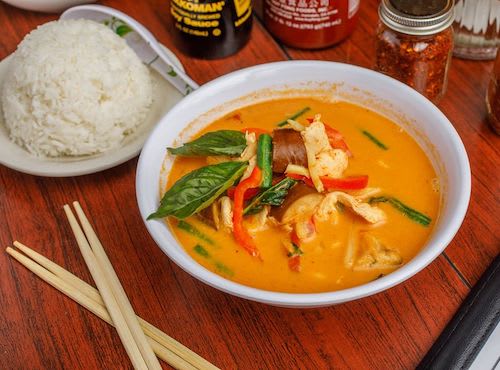 We are a family owned small business looking to bring some great tasting food to San Angelo. Former owner of the big orange food truck located on base name Hong & Nikki's Asian foods.

What's Included
10% Off Total Bill
Buy 4 Boba Teas Get The 5th One Free
Buttercup is a full service coffee shop for the spectrum of coffee drinkers. We offer craft beer & organic wines. All these drink offerings can be paired with our small bites; including flatbreads, lunchboxes, charcuterie boards, and avocado toasts to name a few. We enjoy serving San Angelo from our cheerful shop 7 days a week.
Authentic Thai Cuisine, Thai curry, Thai fried rice, Hot pot, Pho, Dim Sum, Egg Roll.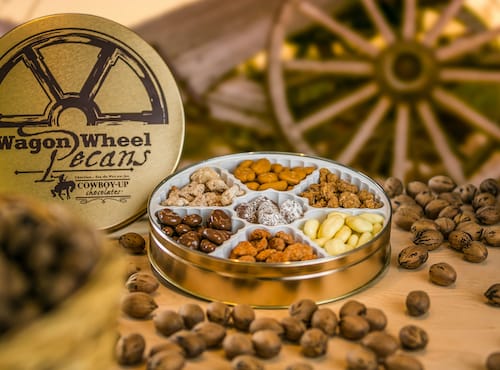 COWBOY-UP Chocolates uses the highest quality chocolate and other ingredients from around the world. We make all of our chocolate and brittle creations in small batches to ensure quality and flavor. The unique flavor combination and Texas themed designs are exclusive to COWBOY-UP Chocolates and their COWBOY-UP Collection.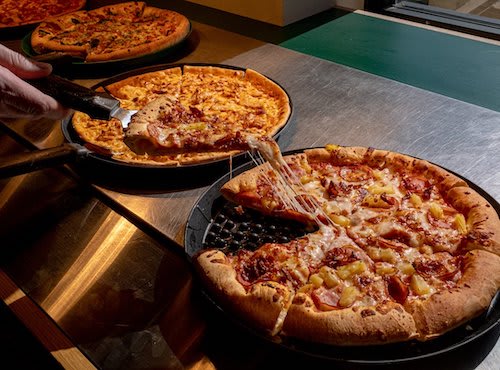 We're serving up hot pizza and good times. Come join us to watch the game or just kick back and enjoy the eats. We've got a pizza buffet, salad bar and a variety of specialty pizzas and rolls to satisfy your craving.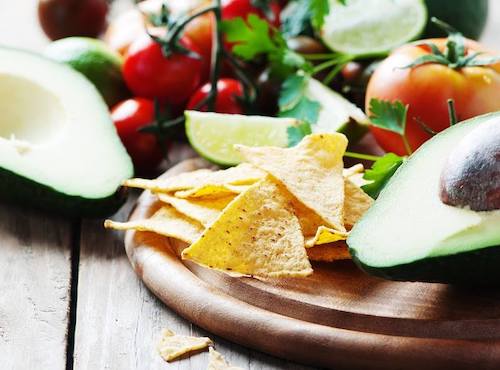 San Angelo's Finest Mexican & American Food. A Texas staple and family tradition. For more than fifty years, the Fuentes family has been proudly serving the people of San Angelo.

What's Included
10% Off Food And Non-alcoholic Beverages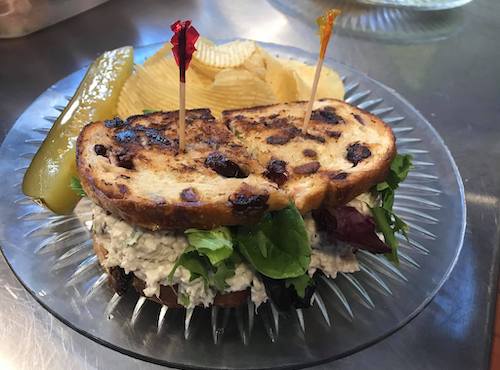 Helen's Bistro and Bakery Chapter 2
Welcome to Helen's Bistro and Bakery Chapter 2. Since our doors opened in 2019, we've been fueling downtown San Angelo's morning commuters, college students, and local food lovers alike. Our menu celebrates American classics with a healthy twist. The best part? Everything we serve is made
...
Show more
You can visit our shop located 901 S Oakes in San Angelo TX. Here you will find a retail area, assembly area and in the back will be Scott roasting or K- cupping our delicious blends! We are innovative with our roasting process and do not burn our grade 1 Arabica beans! This process gives each cup
...
Show more
What's Included
10% Off Coffee Order + Free Chocolates with $30+ Purchase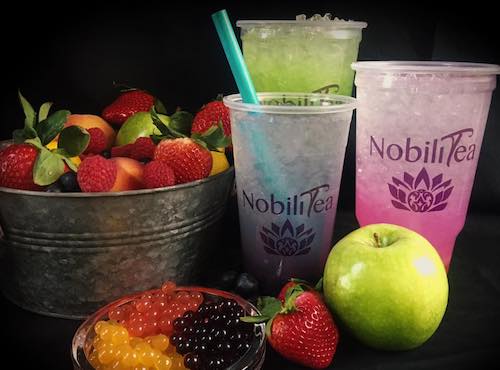 Tea Shop - Specializing in loose leaf tea, tea ware, and hand-crafted hot or iced tea drinks

What's Included
25% Off Any Handcrafted Tea
Buy 3 Oz Loose Leaf Tea Get One Free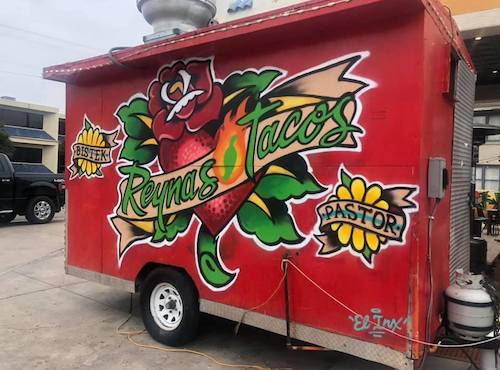 Best Taco Truck in San Angelo! Fresh made daily, Pastor & Bistek street tacos. Grilled to perfection, and all the marinades are made from scratch. Come taste the best, topped with cilantro and onion, crema, salsa roja queso fresco and lime!
What's Included
Free Soda with the Purchase of any Meal
Stately American bistro offering a classic seafood & steak menu, plus buffet lunch & river views.
What's Included
10% Off Lunch Buffet or Sunday Brunch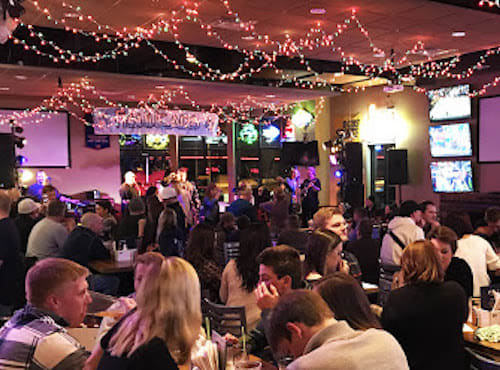 Good food, cold drinks in a friendly atmosphere. Watch your favorite sports team on our many screens.
What's Included
Free Chips and Queso With Order
A small eatery with a menu and flavors influenced from east to west coast with various chicken and waffles, wings , street tacos and spontaneous specials !
Tacos Locos The Real Mexican Flavor
We're a TACO shop located steps from the center of town, and are proud to be the favorite for locals to meet friends for an authentic street taco. Our exquisite and well seasoned meats are served on our homemade, corn and flour tortillas ,and the aguas frescas with 100% NATURAL FLAVORS, like our
...
Show more
What's Included
$5 Off Purchase of a 20 Taco Box Meal
Free Agua Fresca with $5 Purchase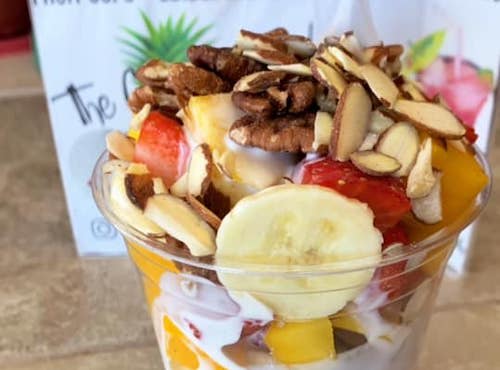 Freshly prepared fruit cups, Agua Frescas and Real Fruit Smoothies. We also provide Mangonadas, Corn in a Cup, and much more!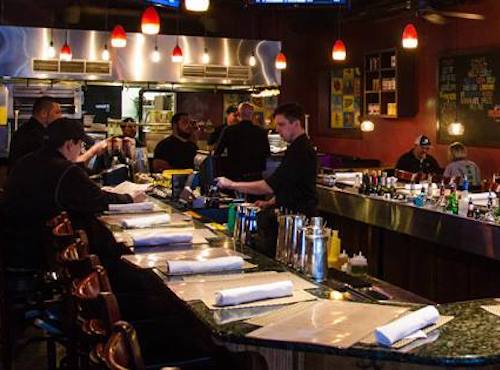 Our restaurant serves the best in cocktails, beverages, and delectable meals in town. All of our meals are made from scratch; from our original BLT salad, to our Filet Mignon, every single taste bud will be wanting more.
We offer a full bar with featuring delicious hand crafted cocktails along
...
Show more